Synopsis
Starting a new job can be a difficult challenge, especially if you're already retired. Looking to get back into the game, 70-year-old widower Ben Whittaker (Robert De Niro) seizes the opportunity to become a senior intern at an online fashion site. Ben soon becomes popular with his younger co-workers, including Jules Ostin (Anne Hathaway), the boss and founder of the company. Whittaker's charm, wisdom, and sense of humor help him develop a special bond and growing friendship with Jules.
Characters
Settings
About the Fit Company
Jules Ostin House
Ben's apartment
San Francisco Business Trip
Critique
The Intern is an uplifting story about the triumphs and struggles of life while hustling 24/7 in the business scene. What kind of connection will a millennial and baby boomer form?
Witty Story
Who would have thought of employing a senior intern in a company? We are not talking about a senior college student here but a real senior citizen. I find the idea witty and unique. The role of Ben was well played also by Robert De Niro.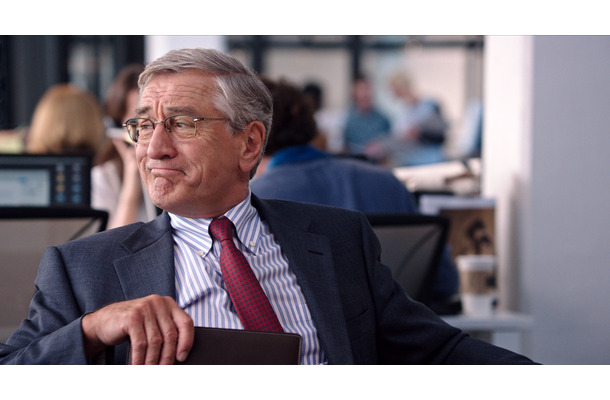 Ben, the senior intern, is a gentleman and a class in terms of manners and work ethics. He also knows how to be a good help for all the employees. No wonder he was easily liked by everyone, as he is known as Mr. Congeniality. It took time for Jules Austin to appreciate him
You are never wrong for doing the right thing. But I am sure Mark Twain said that once before

Ben, The Senior Intern
Well Commended Film
I have read so much positive feedback about this film. They are absolutely true! The Intern is like a quality online course.
The Balance of Life
The Intern also explores the challenges of balancing career and family in this fast-paced society. Jules Austin, aside from being the CEO, is also a mother and a wife. She is always preoccupied with the daily hustle of the company that lesen her time for the family. Conflict arised because of this gap between Jules and her husband. How will she able to solve it? What does she need to choose this time?
Women Empowerment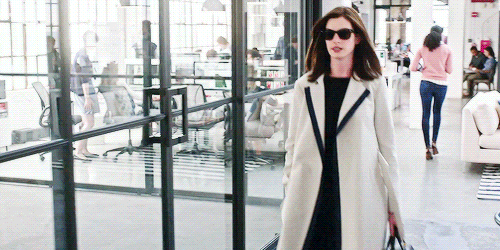 Leadership is open now outside masculinity. The age of freedom has come where women who have potential leadership are allowed to be managers or even CEO of the company. Jules Ostin is our lady boss in the movie. She portrays the ability of a woman to handle the pressure and hustle of the corporate world while still being able to reach success by perseverance and wisdom. She is an inspiring woman icon for many ladies today.
Intern /slash/ Best Friend
One of my favorite parts of this show is the bond between Ben and Jules. It is rare to see friends having an age gap but it makes sense in the movie. Ben is able to immerse in the personal life of Jules when he is instructed to run errands for the CEO such as driving, ordering coffee, and even babysitting. It became the opportunity for them to be close like real friends, especially at the lowest point of Jules where only Ben is there to comfort him. I nearly cried there.
Overall, THE INTERN is a worth-watch movie and definitely the best movie to recommend for everyone. The combination of heart-moving reality and humor has never failed to trick my emotion meter while watching.
I highly recommend you to watch this to understand me better.
Rating: ⭐️ ⭐️ ⭐️ ⭐️ ⭐️
If you have any thoughts to share about this film, feel free to leave a comment below.
~~~
Note: All photos are taken from Google Images. The review and rating for this movie are only based on the opinion of the reviewer.
~~~~~
Support this blog by leaving comments, sharing this post on social media, or buy me a cup of coffee.