Synopsis
Weightlifting Fairy is a coming-of-age story about a group of college athletes who are fighting for their dreams, experiencing and finding love in the process, and growing every step of the way.
source: imdb.com
Characters
Kim Bok Joo | Played by Lee Sung Kyung
A naturally gifted weightlifter with an ambitious personality. She stands up for injustice but is shy and awkward around boys. She hides her insecurities and fragile heart under her strong exterior.
Jung Joon Hyung | Played by Nam Joo Hyuk
Bok Joo's best friend, a talented swimmer with a playful personality. He suffers a trauma that began when he made a false start at his first big international competition and got disqualified.
Jung Jae Yi | Played by Lee Jae Yoon
Joon Hyung's cousin and older brother. A former athlete who becomes an obesity doctor due to an injury. His gentle and kind personality makes him the first man that Bok Joo falls in love with.
Song Shi-ho | Played by Kyung Soo-jin
A top-class rhythmic gymnast, who won a silver medal at the Asian Games at the age of eighteen. She is an overachiever and is under constant stress about her developing figure, which causes her to break up with Joon Hyung.
Settings
Sports University
Doctor Jae Yi's Clinic
Bok Joo's Chicken House
Dormitory (Bok Joo's room)
Swimming Practice Place
Soundtracks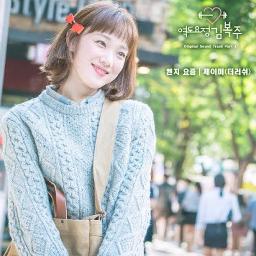 One of the cutest soundtrack I listened to in a K-drama. Here is the list of my favorites | Click to Listen! :
Critique
Weightlifting Fairy Kim Bok Joo is a breath of fresh air in the K-drama scene. Every episode is filled with humor that makes it irresistible to watch. Its unique and charming story of a simple weightlifter brings a new light on how we perceive the life of athletes.
Remember Hana Kimi Japan?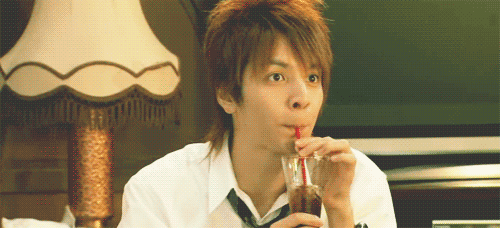 Before I get into watching K-dramas, I was more of a J-drama or Anime live-action fan. Weightlifting fairy reminds me of Hana Kimi Japan. The setting and humor are the same. The lead characters are also in a sports school setting. Every single episode is also hilarious! Now, I miss Ikuta Toma!
Characters Chemistry
This k-drama convinced me the youth can be light and joyful, knowing you are in the right circle of friends. Aside from the sports students, the other characters like the doctor/brother and Bok Chicken's Dad and Uncle played a matching role that adds the fun.
Definitely, the choice of actors here matched their roles. Bok Joo and her friends are total friendship goals. They always eat together in an episode.
Food Buddies are Friendship Goals!
Endless Laughs
Weightlifting Fairy can make you cry because of laughing. One scene that made me really laugh is this:
The Jealous Bok Joo
Joon Hyung was dragged by his best friend/roommate for a blind date. Unfortunately, Bok Joo saw him when they passed by the cafe. You must see the reaction of her friends. Everyone was shocked because their relationship is a secret.
Do you like Messi?
Bok Joo is so cute and pure when she is dealing with her doctor crush. She even escapes from school just to attend check-ups in the clinic. Eventually, the truth will be revealed amidst all the white lies. 🙂
Shipping the Swag Couple 😍
As I updated this blog post, I must say that Swag Couple in real life did not work out. It broke my heart because, among all the real couples in k-drama, I am really rooting for them. I've seen both of them grow in their career especially Nam Joo Hyuk. I watched most of his dramas but I think Lee Sung Kyung is still the best romantic partner for him. :'(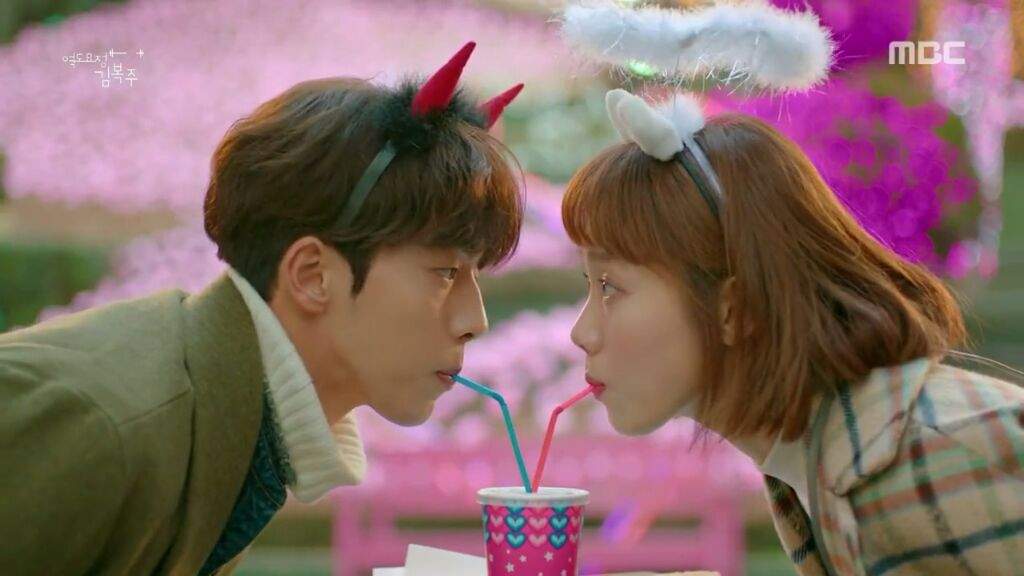 Cute theme park date!~<3
After Graduation final kissu~~ :*
As my favorite love ship sinks, I hope that they will be successful with their respective career. Never lose hope. Love will always find a way. 🙂
Nevertheless, Weightlifting Fairy is one of the best romantic comedy k-dramas that allows you to revisit the joy of youth, have pride in sports, learn the discipline of athletes, and get giddy with young love.
I strongly recommend you to watch Weightlifting Fairy Kim Bok Joo! Watch it on NETFLIX.
Rating: ⭐️ ⭐️ ⭐️ ⭐️ ⭐️
——————————————————————————————————————–
Support this blog by leaving comments, sharing this post on social media, or buy me a cup of coffee.
——————————————————————————————————————–
Note: All photos are taken from Google Images. The review and rating for this drama are only based on the personal opinion of the reviewer.